Welcome to the Redwall Roleplaying Wiki
Edit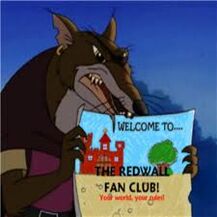 This is a wiki for roleplaying in the same environment as the Redwall books. You are the 0 person to visit this wiki. Have fun!
Our Friends:
Edit
Now that our wiki is officially up and running, we have made affiliations (or cross links) with some wikis.
Camp Half-Blood Role-Playing Wiki
The Warrior Cats Clan Roleplay Wiki
Describe your topic
Edit
This is an RP wiki and you can get started here: Project:Getting Started
Important Pages
Edit
Latest activity
Edit
Ad blocker interference detected!
Wikia is a free-to-use site that makes money from advertising. We have a modified experience for viewers using ad blockers

Wikia is not accessible if you've made further modifications. Remove the custom ad blocker rule(s) and the page will load as expected.